ULTIMATE BEAUTY FORMULA
Lean1™ Glow has multiple antioxidants that result in healthy glowing skin, vibrant hair, and strong nails. Glow from within with ingredients such as Collagen, Hyaluronic Acid, Alpha Lipoic Acid and many more. All you need is right here.
Dietary
Supplements
60
Capsules
Look Good, Feel Great
Lean1™ Glow's exclusive formula includes Hydrolyzed Collagen 1 & 2, Vitamin C, Vitamin E, and Pantothenic Acid that helps support beautiful hair, strong nails and glowing skin. Other ingredients promote cell production, enhance nail strength and stimulate hair growth. Our innovative, one-of-a-kind formula has over 20 vital nutrients your body needs to support natural, healthy, glowing beauty.
BUY NOW
Features and Benefits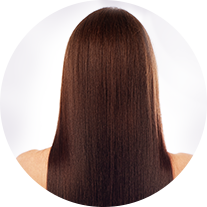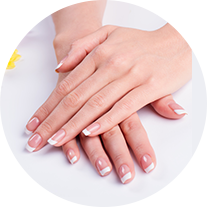 SUPPORTS VIBRANT SKIN
Lean1™ Glow was designed to support vibrant skin health at the most fundamental levels within the body. Lean1 Glow™ works with the balanced botanicals and proven brightening topical formulas*. Lean1 Glow™ features a proprietary blend of ingredients designed to enhance skin's vitality and health. Take it daily and your complexion will realize the fullest expression of true beauty, radiating soft light, as if it was lit from within.
PROMOTES RADIANT HAIR
Lean1™ Glow is an all-natural supplement that helps repair and stimulate your hair growth from the inside out, leaving you with longer and fuller hair, faster than it's ever grown before. If your hair has been cut too short, is damaged, is thinning or is balding, then this is the product for you. Let Lean1 Glow™ gives you the confidence knowing your hair is beautiful and healthy as can be.
MAXIMIZES NAIL STRENGTH
Lean1™ Glow was specifically developed for enhancing nail strength and stimulating nail growth. Taken daily, it contains 5 main building blocks to help grow stronger and healthier nails. Biotin, Silica, and Vitamin B, C and E are clinically proven to improve nail health, quality and strength in a time period of 2 to 3 months. Enjoy your new, incredible, strong, beautiful nails using Lean1™ Glow.
At Nutrition53, we only use the best ingredients and the correct formula on health and wellness. With Lean1™ Glow you will feel healthy, beautiful and radiant.
Stimulates and promotes cell growth
5000 mcg biotin that maintains healthy hair, skin and nails
Accelerates hair growth and follicle stimulation
Scientifically proven formula that works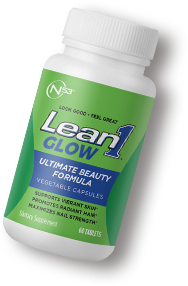 SUGGESTED ADULT USE: 2 tablets daily preferably with meals or as directed by a health care professional.
Need a hand with this? Chat to one of our experts
925-900-3557