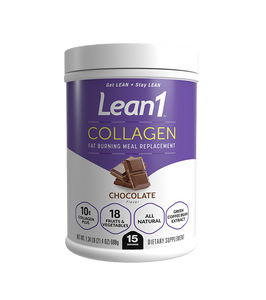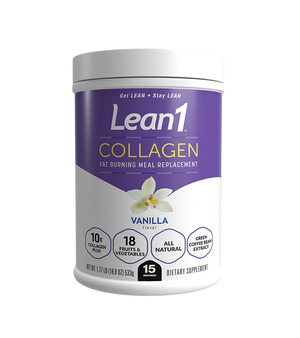 The source for beautiful skin, lush hair, and strong nails.
Collagen plays a crucial role in the body's connective tissue, holding cells together. Sadly, as each year passes the body produces less and less collagen. Skin that was once radiant and tight starts to lose its elasticity, and begins to show lines and sagging. Beautiful hair becomes less full, nails are weaker, and joints become painful and stiff.

Supplementing with Lean1 Collagen will stimulate the body to produce collagen. Daily use will bring life back to hair, skin, nails, and more.
WHAT IS VIP?

Our VIP is a subscription program that gives you the benefit of getting free shipping (within the the US only). It is a convenient way of letting you continue to make sure your favorite product is delivered to you every month. There's no contract or commitment. You can cancel anytime by logging in your account, calling us or emailing us at customerservice@nutrition53.com.
Delivery options:
• 30 days
• 45 days
• 60 days
• 90 days
Perks.
You will get to be the first to getting freebies from us! Immediate customer service is definitely a must to all our VIP customers.